Organizing Committee Members - Pathology Congress 2022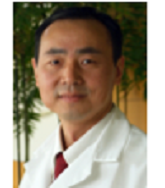 Assistant Professor
University of Chicago
USA
Jason Cheng(Biography)
Dr. Jason Cheng obtained his medical training in China, a Ph.D. from University of North Carolina at Chapel Hill and post-doctoral training in Molecular Biology from Memorial Sloan Kettering Cancer Center in New York. He also completed his residency training in Anatomic/Clinical Pathology and Hematopathology fellowship at University of Chicago (UChicago). He is an Attending Hematopathologist in the UChicago Medical Center. Some highlights of his academic career includes 1) invention of a novel technology for identifying sequence-specific DNA-binding peptides (US patent no 5,869,250, 1999); 2) discovery of the loss of INI1/hSNF5/BAF47/SMARCB1 as a hallmark for renal medullary carcinoma (Modern Pathology, 2008); 3) receiving the 2008 Pathologist-in-Training Award and the 2008 Paul E. Strandjord Young Investigator Award for conducting the first genome-wide epigenetic profiling in clinical MDS specimens; and 4) the 2018 Michael Reese Bench-to-Bedside Translational Science Award for RNA epigenetic research and the 2019 Taub Medical Award for MDS research.
Jason Cheng(Research Area)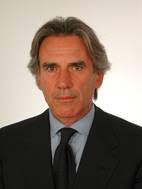 President
World Association of Societies of Pathology and Laboratory Medicine
Rome, Italy
Dr. Roberto Verna (Biography)
Roberto Verna, Roma, 12 Agosto 1947. Professor of Clinical Pathology, Department of Experimental Medicine - Faculty of Medicine, Sapienza University of Rome, Viale Regina Elena, 324 - 00161 Roma, since 1986. President, World Association of Societies of Pathology and Laboratory Medicine; Past President SIPMeL; President, World Pathology Foundation; Member of the ExCo of CIOMS; Member of the Board of FISMeLab; Member of the Board FISM. Degree in Medicine and Surgery; Degree in Biological Sciences; Specialization in Science of Nutrition; General Pathology; Endocrinology, University of Rome, full votes with honors. Appointed of the Chair of Clinical Pathology at the University of L'Aquila then Rome. Visiting Scientist, LMB, NCI. NIH, Bethesda MD; INSERM, Hopital Necker, Paris – France; NIDDKD, NIH, USA. 2004-2011, Director of the Clinical Research Center of the University of Rome 2012- 2017 Director of the Center for Sports Medicine and Management Member of the Board of several Scientific Societies and Organisations. Member of the Commission for the Monitoring and Control of Doping and the Protection of Health in Sporting Activities, Ministry of Health President of the Commission of the Ministry of Health for Soccer synthetic surface Fields Representative of WASPaLM to WHO Member of the Malaysian Academy of Medicine. Member of the Scientific Committee of the Journals: Malaysian Journal of Pathology Human Pathology. Case reports Author of more than 150 publications on the main international Journals. Author of 12 scientific books.
Dr. Roberto Verna (Research Area)
Laboratory of Sports activity; Aging; Dyslipidemias; Endocrinology and Metabolic Diseases; Clinical Value of Laboratory; Molecular Oncology